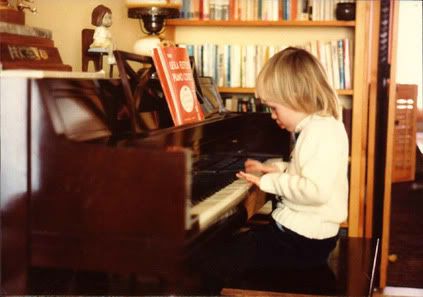 Sarah Slean - Age 5 -
sarahslean.com archives
.
Want to see Sarah play with the Blue Spruce Quartet for her art show openning?
Just announced on her forum is a photo contest to win your way into the invite only gala.
"You could win two tickets to the invite only viewing and performance with the Blue Spruce Quartet, February 3rd, 6:00 - 8:30.
The two winners will each be given a pair of these invitation only tickets.
To win, we want to see your best live Sarah Slean photo.
Just post your photo here and winners will be announced on January 26.
This contest is only open to registered members."
If your a board memeber of the SarahSlean.com forum, enter the contest
here
.