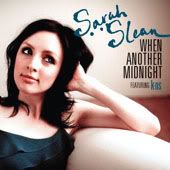 Sarah Slean's single When Another Midnight is exclusivly being sold on iTunes. It features K-os who sampled Sarah on his latest album, Joyful Rebellion.
For those with iTunes:
Sarah's iTune page
Show reviews and pictures
are being posted in the tours forum. Some nice shots from the Toronto Show.
Tour News ss.com
. Sarah's
merchandise
is all being sold in the new
Boutique
section of her page.